. Hoosier Street TD road race tires, 225-60D-15 (yes, bias ply!) on 15 X 7 inch American Racing
Torque Thrust D wheels.
Why don't we run the modern Hooiser radial tires? Easy..... they are illegal with almost all of the vintage clubs we race with. (VARA and SCCA excepted) How much time do we lose on these tires? About 2 seconds a lap at Laguna Seca, but who is counting?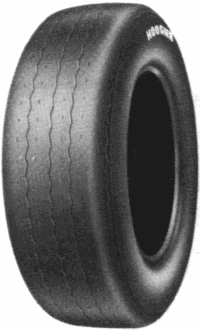 The Hoosier Street TD race tire