. Fuel Safe bladder type fuel cell, 15 gallon. Mounted in trunk area.
. LeMans type quick fill gas cap, through trunk lid
. Twin Holley electric fuel pumps (one feeding from each rear corner of cell), bolted to inside of frame rails.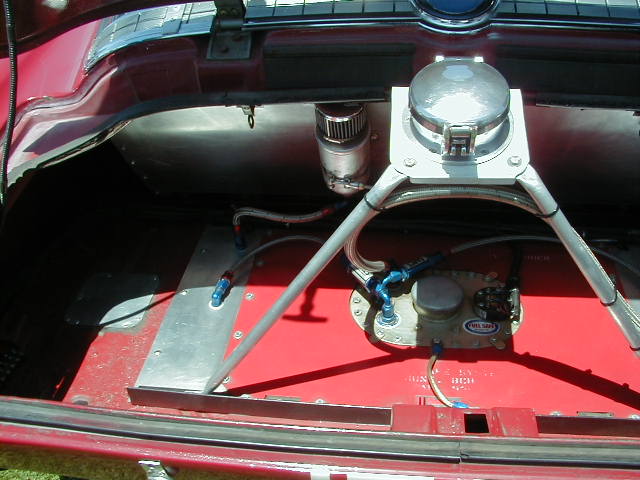 Here is the top of the fuel cell, and the vent tank for the differential. The LeMans fuel cap is for currently disconnected for safety reasons, and is now strictly for show.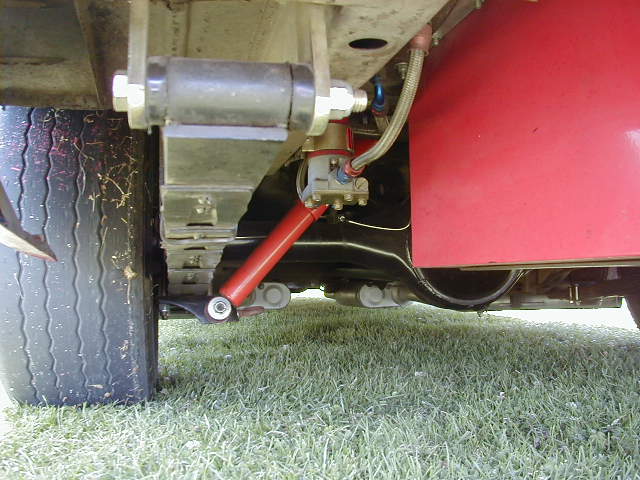 Here is the underside view of the rear spring. The left side fuel pump is visible from this shot.