SF Region -Sports Car Club of America (SCCA) Not totally vintage, but does have one great vintage race at Laguna Seca each year. Type of car, or year really doesn't matter, it's "race what you brung".


Vintage Auto Racing Association (VARA) This is the largest club in the US, and is centered around Southern California. Cutoff year is 1972 for Production cars and Sedans. Rules are more slack on preparation than most organizations.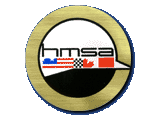 Historic Motor Sports Association (HMSA) This is the premier group that puts on the Monterey Historics each year. Located in Central California. Cutoff year is 1965, and does not allow any sedans, allows GT and sports racing cars only. Very strict on car preparation, maybe the strictest on the West Coast. Most races are at Laguna Seca or Thunderhill Raceway.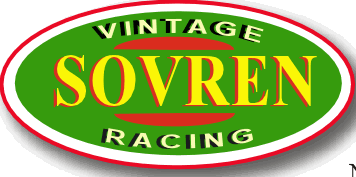 Society of Vintage Race Enthusiasts (SOVREN) Great bunch of guys from the Northwest, based in Seattle. They put on the Northwest Historics each year. Cutoff year is 1969 for Production cars or Sedans. Preparation rules seem to be less of a problem than some clubs, as they seem to have a lot of "well prepared" cars in the big bore group. Seattle International Raceway is their home track.


Classic Sports Racing Group (CSRG) A great Northern California vintage race club. Most races at Sears Point or Thunderhill. Cutoff is 1967 for Production cars or Sedans. Strict on car preparation, very few big bore cars are currently accepted. My "home" club.


Historic Sportscar Racing- West (HSR-West) Race group that allows cars up through the mid 70's, seems to be where all the "over prepared" cars are going. Also based in Southern California, most races are run at Willow Springs, California Speedway or Buttonwillow Raceway.


Sportscar Vintage Racing Association (SVRA) The largest race club on the East Coast. They only allow cars that have documented race history before 1973, so if you want to build a car to race with them you are out of luck. Production cars and Sedans are through 1972.


Rocky Mountain Vintage Racing (RMVR) An active club centered in Colorado. Production cars and Sedans through 1972, but prepared per 1967 SCCA General Competition rules. Go figure! They host about 9 races a year.


Corinthian Vintage Auto Racing (CVAR) Located in Texas, rules are similar to VARA. Cutoff year is 1972. Most events are at the Texas Motor Speedway.

Florida Region- Sports Car Club of America (SCCA) Also not totally vintage, but puts on several vintage events each year. Car acceptance is through 1972, and preparation rules are pretty lax by most vintage standards.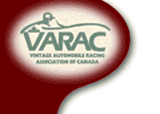 Vintage Automobile Racing Association of Canada (VARAC) Based in Ontario, Canada, but does offer a few events "south of the border". Production cars and Sedans through 1972, although they have a special group for 4 person sedans built before 1966. (ie: Barracuda, Lancer, Valiant or Dart!)
If you know of any more active vintage race clubs, please e-mail me!